Japanese lucky charms and talismans, powerful small bags will protect you throughout the year.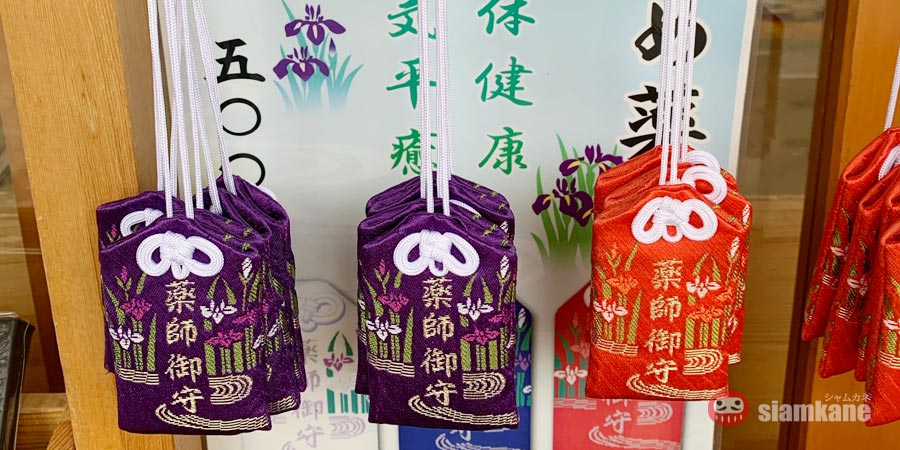 Throwback many years, first time I have chanced to Japan and spent the most time of my trip for visited Shrine and Temple. We are all fascinated by the beautiful and calm of place , more over we started to collect lucky charms which have unique design from shrines and temples.
Omamori are Japanese amulets commonly sold at Shinto shrines and Buddhist temples, have many designs and colorful charms. Priests perform ceremonies for sanctity and power, the main purpose is to keep away evil spirits, and to protect holders from bad experiences.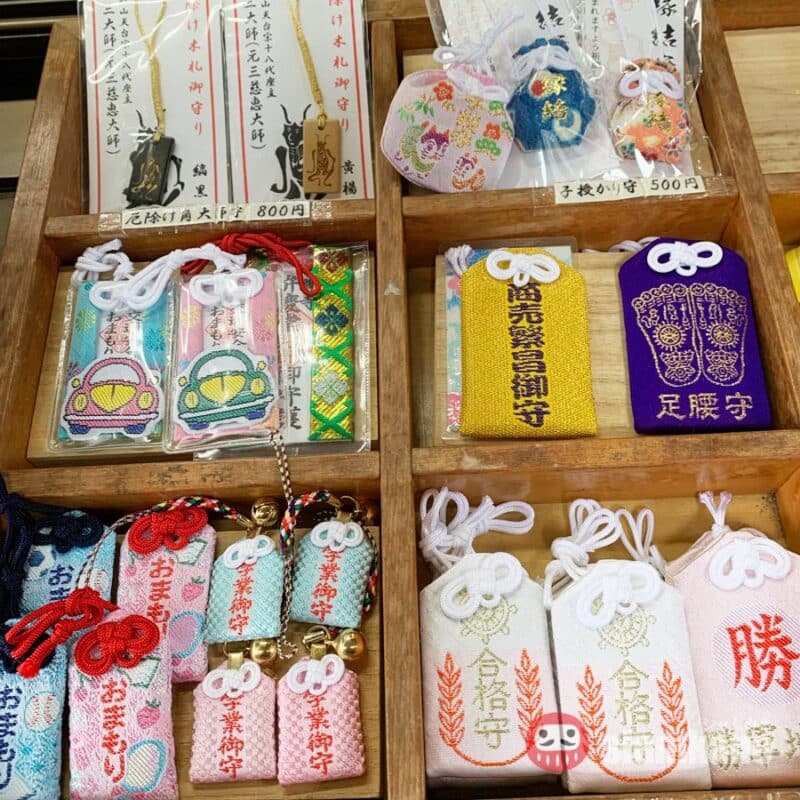 Useage and Expiration : Omamori contain a small prayer inside small bag, mostly a silky cloth with beautiful embroidery. Mostly hang tidy string with your bag, carry it outside bag and don't be afraid of damage. Very important!!! Never, ever open the bag, blessing frequently use to your purpose successful. Seeing dilapidate and tear is actually a good thing, as it shows that it took the burden for you, and did its job of protecting you. Normally when past a year later after used or until its purpose has been fulfilled, omamori will be expiration. Almost will change the new one when new year comes.
Popular meaning talisman for recommendation :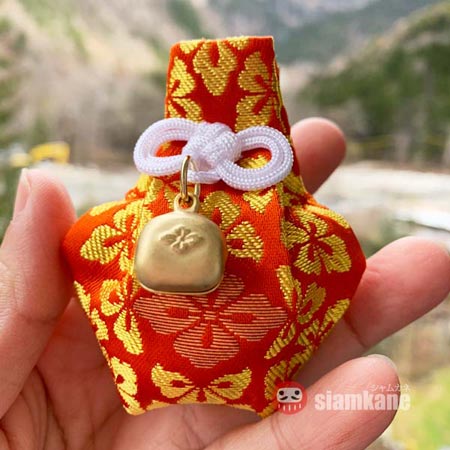 Happiness Charm : This is quite a general talisman that almost anyone can purchase for themselves and their loved ones.
Money and Business Talisman : Most of this charm comes in money shape or yellow color, good luck in finding money or make business success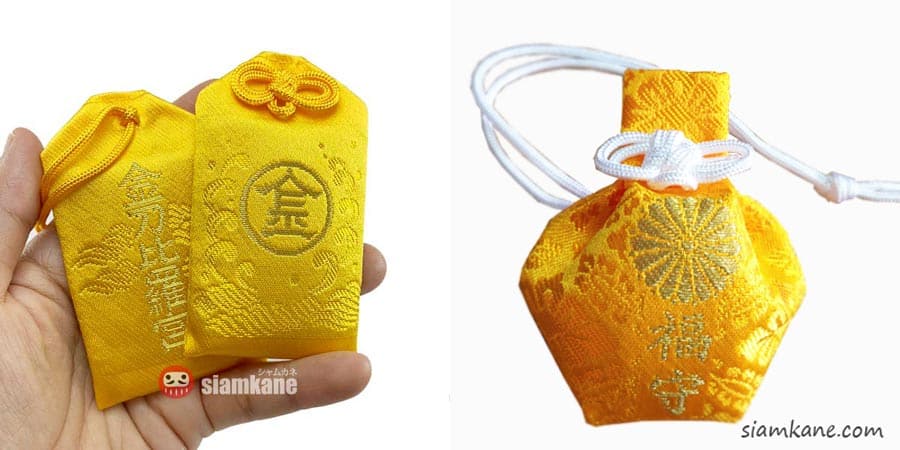 Love Talisman : Love omamori is main talisman for temple and shrine, mostly call "Enmusubi". Have lucky in love for single, couples and married.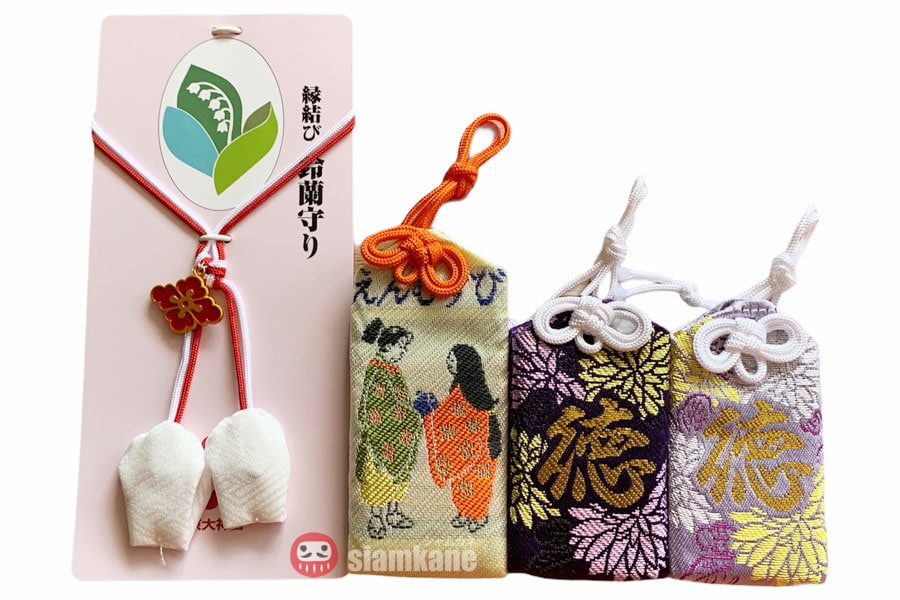 Success & Victory Talisman : The most popular type amulet both of Shrine and Temple, bless you pass hurdles and overcome them.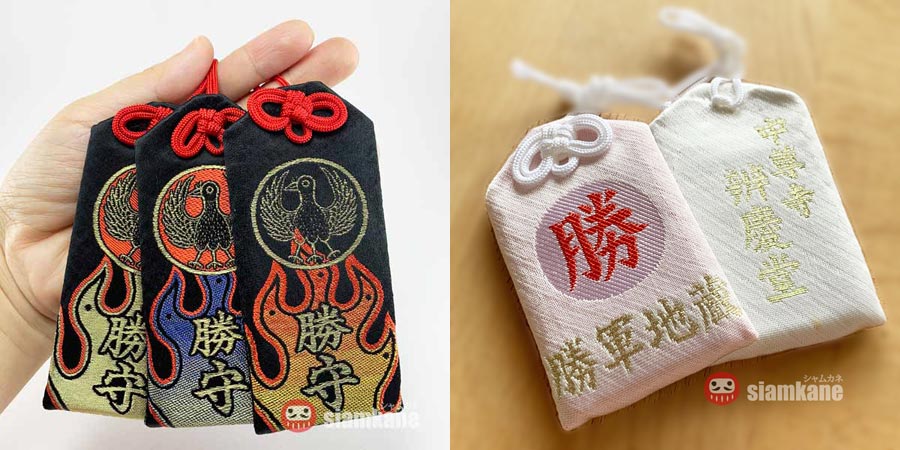 Traffic Safety Talisman : This charm makes you feel safety and bon voyage, hanging from their rearview mirror, or taped to their dashboard.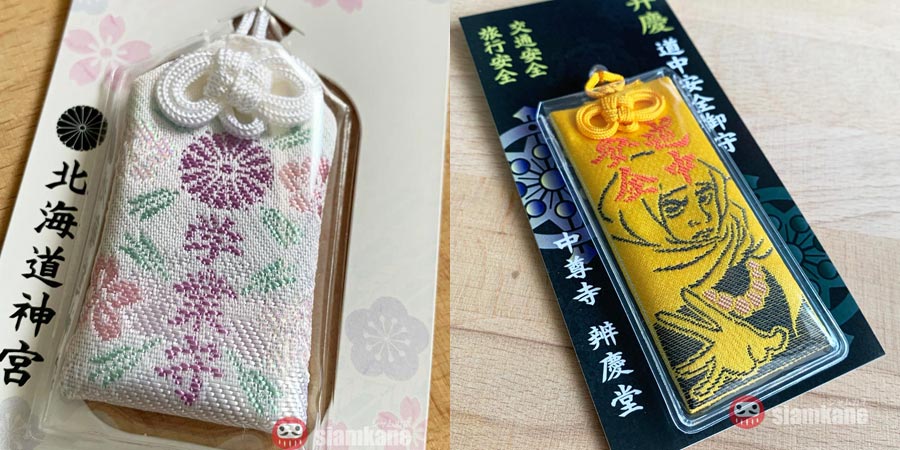 Education & Learning Talisman : Encourage students to pass exam and successful education, most of them hang this omamori on school bag.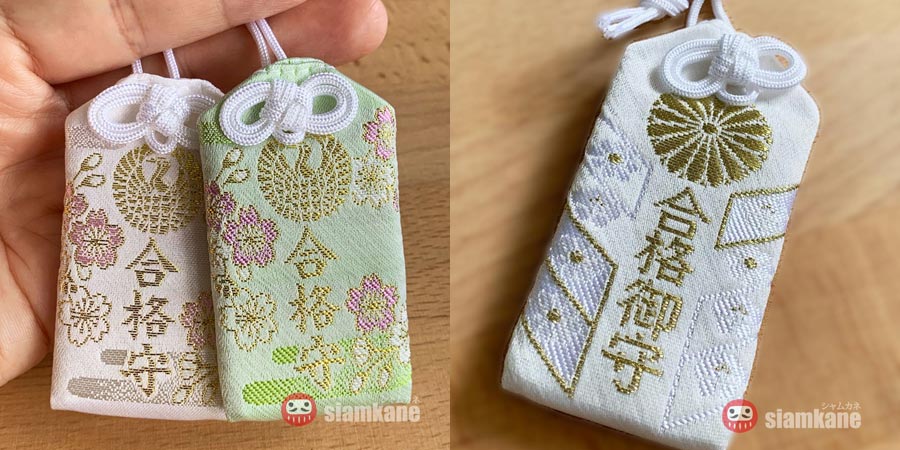 Healthy and Recover Talisman : Blessing for good health and recover for illness to get well soon.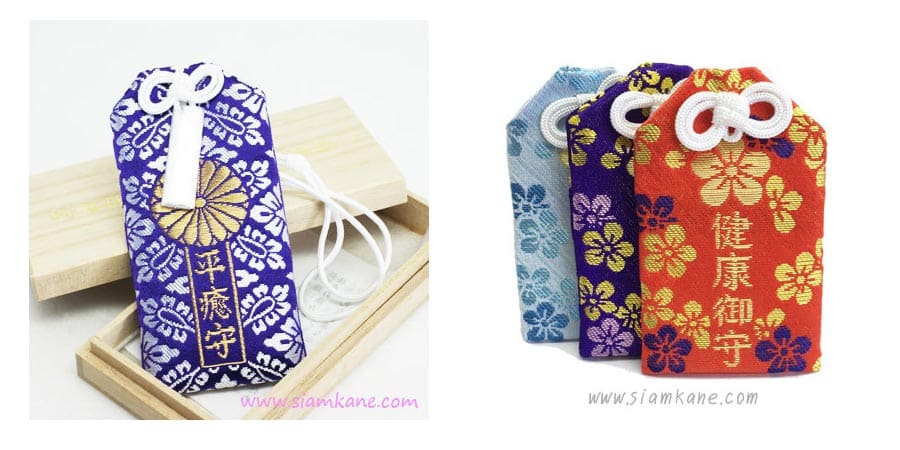 Ward away evil Amulet : Protection you from unlucky and demons which inhibit your success.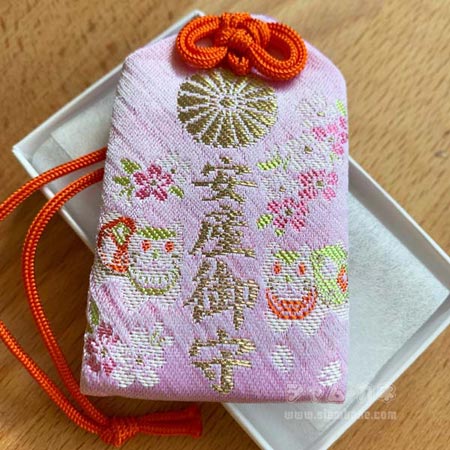 Easy Delivery Charm (Safe birth) : This good luck charm is one that's made to bring the fortune of an easy child birth to expecting mothers.